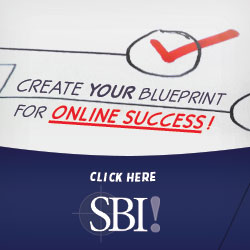 The Best Website Hosting Companies

Nowadays finding the Best Website Hosting Company for your site isn't as expensive as it used to be!
As the internet has grown, the competition for the hosting has grown as well!
Finding a decent and affordable webhost is now easy to do.
But, before you choose your host, there are certain things to consider and certain things that your webhost must provide…
And the more tools and support they provide, the better as well!
So before you choose a webhost please read the best website hosting criteria page to have an idea of what your host should provide for you!
Then have a look through the hosts below and use the one that will best suite your cause!
---
Fundraising Website Hosts:

This is the webhost I use and the one I will now always use. I have used quite a few different webhosts before and none of them compare to SBI!.
It is my opinion that SBI! is the best website hosting company on the net.
So Why Are They So Excellent?

Firstly, their whole goal and outlook on webhosting is for the websites that they host to have the best possible success on the web…
And their success at this is clearly shown by the fact that 62% of all the sites that they host are ranked in the top 3% most visited sites on the net! Now how's that for success.
They manage this excellent success by not only providing all the tools and services we discussed on the hosting criteria page...
But by also providing a comprehensive action guide (both video and written) that takes you through the full process of building a successful website, no matter what the purpose of the website is.
Success on the Web...

Having success on the web isn't just about putting up a website. It's about building that website correctly, and in a manner that will attract free traffic from the search engines.
SBI! provides the tools and training for you to do this!
On the other hand if you are looking for a professional to build your site for you then I'd recommend you go with Sitesell's Services. Without a doubt the best on the web!
---
DoJiggy:
DoJiggy offers a wide range of Nonprofit and Fundraising Hosting solutions and I highly recommend them.
From General hosting of your Nonprofit website that integrates perfectly with their donation software and other products, to Auction Hosting, and Event Management Software.


Some of their other products that are favorites of mine is there...
---
This host is quite good value for money.
They provide a simple yet effective free website builder as well as unlimited server space, bandwidth and number of websites. All at a very affordable price.
They don't unfortunately provide the same advice, tools and guidance as SBI! does, or have the same track record as SBI!, but for someone who is experienced at building search engine happy websites they are well worth looking into!
---
If you had to choose between Hosting zoom and Vodahost it would definitely have to be Vodahost.
Hosting Zoom uses the same website managing programme as Vodahost (called C-Panel) but they don't provide a website builder, are a little more expensive, and have limitations on the number of websites you are allowed to have.
---
This was the first webhost I used and their free website builder was a real breeze to work with.
Unfortunately they are a bit more expensive than the others and have limitations on their server space and bandwidth etc.
---
Where From Here:

Now that you have had a look at some webhosts and chosen the one you will use, let us take the next step into releasing your online fundraising potential...
Designing your Fundraising Website!
---
Recommended Website Resource:

Affiliate Masters Guide - Excellent FREE eBook on building a successful website and raising funds from it!
---
Other Fundraising Website Advice:

---
Where are you?
Fundraising Ideas Home › Your Fundraising Website › WebHosts